Chief Academic and Administrative Officer, Cornell University Library
Anne R. Kenney received her bachelor's degree from Duke University in 1972, a master's degree in history from the University of Missouri-St. Louis in 1975, and a master's degree in library science in 1979 from the University of Missouri-Columbia. She came to Cornell University Library in 1987 and served as associate director for the Department of Preservation and Conservation until 2001. During that time, and from 2002 to 2006 as associate university librarian for instruction, research and information services, she helped spearhead a period of change and growth that has made Cornell Library a pioneer in digitization, network access, and preservation. She served as interim university librarian from February 2007 until her appointment as university librarian in April 2008.
Active in the archival and preservation communities, Kenney is a fellow and past president of the Society of American Archivists. She currently serves on the Social Science Research Council's Committee on Libraries and Archives of Cuba and is a member of Advisory Committee of Portico, a nonprofit digital preservation service. Kenney has served as a commissioner of the National Historical Publications and Records Commission (National Archives), the National Science Foundation/European Union Working Group on a Digital Preservation Research Agenda, was a member of the Clinton/Gore Transition Team, and has testified before a Senate subcommittee on government affairs. Her research interests include digital imaging, preservation, and public services in research libraries.
Kenney is known internationally for her pioneering work in developing standards for digitizing library materials that have been adopted by organizations around the world, including such important archives as JSTOR, the Scholarly Journal Archive. She is the co-author of three award-winning monographs and more than 50 articles and reports. She has been the recipient of several awards, including: Yahoo en español's 2002 award in the category "Internet y computadoras"; the Society of American Archivists' Best Book Award (Leland Prize) in 1997 and 2000 for books on digital imaging for libraries and archives; the SAA Preservation Publication Award in 1995 and 2004; and the 2001 LITA/Library Hi Tech Award for Outstanding Communication in Library and Information Technology from the American Library Association. For over 15 years, she led continuing education programs in digital imaging and digital preservation that attracted participants from around the globe. She has consulted and given invited talks on all continents save Antarctica.
As the chief academic and administrative officer of the university's extensive library system, Kenney leads one of the world's largest research libraries, with a total budget of over $50 million, a staff of more than 450 and close to 8 million volumes. Cornell has 20 constituent libraries located in Ithaca, Geneva (N.Y.), New York City, and Doha (Qatar), and it also actively serves scholars around the globe.
Presentations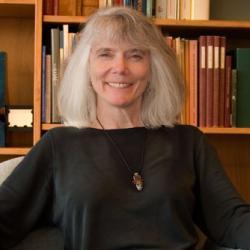 Office of the University Library Administration Cornell University Library 201 Olin Library
14853-5301